Every Saturday we feature a Guest Spot, don't be shy! Tell us about a musical memory you have!
Frankie Valli
and
The Four Seasons
- 'Let's Hang On' (1965)
This weeks Guest Spot is brought to us from Steve "Pogo" Patterson. Even when it's -15 degrees and billowing snow out on the ramp, he's in shorts! What song keeps him warm on those nasty days at the airport...?
Lookin' sharp there fellas
We are always influenced by
our parent's taste in music one way or another, and I am no exception.
Whenever I hear this song, I can only think of being driven to Staines
Prep' School when I was about 8, in my dads' metallic green Ford
Granada 3.0 Ghia. To be honest, any Frankie Valli song does it, but I
always loved the intro to this song and I would always make my dad play
it whenever I was in his car. There are some live clips on youtube but
the sound quality is not brilliant.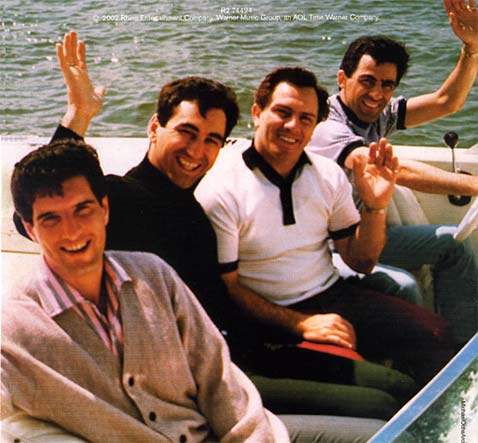 Best 'hang on', Frankie is gonna put his foot down
Check out more of our Guest Spots here
GUEST SPOT # 25 - Frankie Valli & The Four Seasons - Lets Hang On
Oleh
Shell Hunter